Carol Mendel's
Downtown Solvang map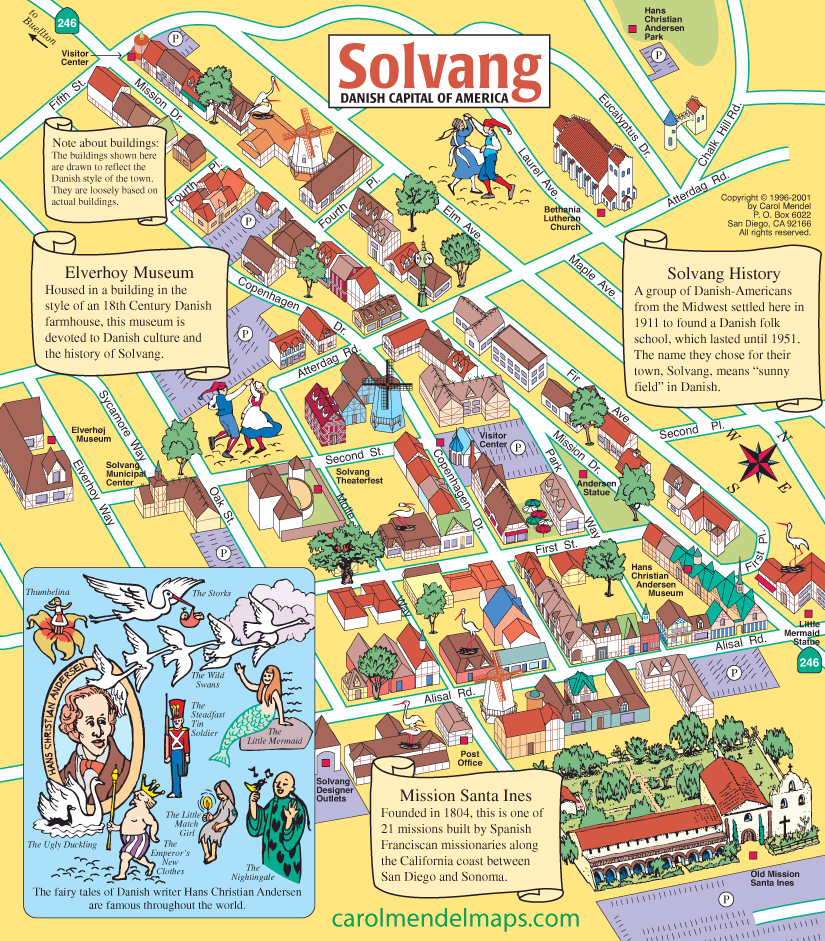 Solvang is a small city with a population of about 5,000, located northwest of Santa Barbara, California. Founded in 1911 by a group of Danish-Americans from the Midwest, it retains its Danish heritage.
This map of Solvang provides a bird's-eye view of the heart of Solvang.
---
The laminated map that includes this map:
This map of central Solvang is part of
Carol Mendel's Santa Barbara Visitor's Map
, a printed, laminated map 24" wide by 18" high.
Covering one entire side of the laminated map is a pictorial map showing the Santa Barbara metropolitan area, featuring main roads and visitor attractions.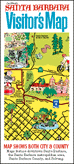 The Solvang map measures approximately 8" wide by 9" high, and is one of three smaller maps included on the other side. The other maps feature Santa Barbara County and downtown Santa Barbara. An index covers all the maps.
The laminated map costs $15, including shipping, handling, and (where applicable) sales taxes, as long as the map is mailed to a U.S address. For more information about the laminated map, the maps it includes, and to order one, go
HERE
.
---
---







Copyright © by Carol Mendel