Skip to HERE for products based on updated versions of this map.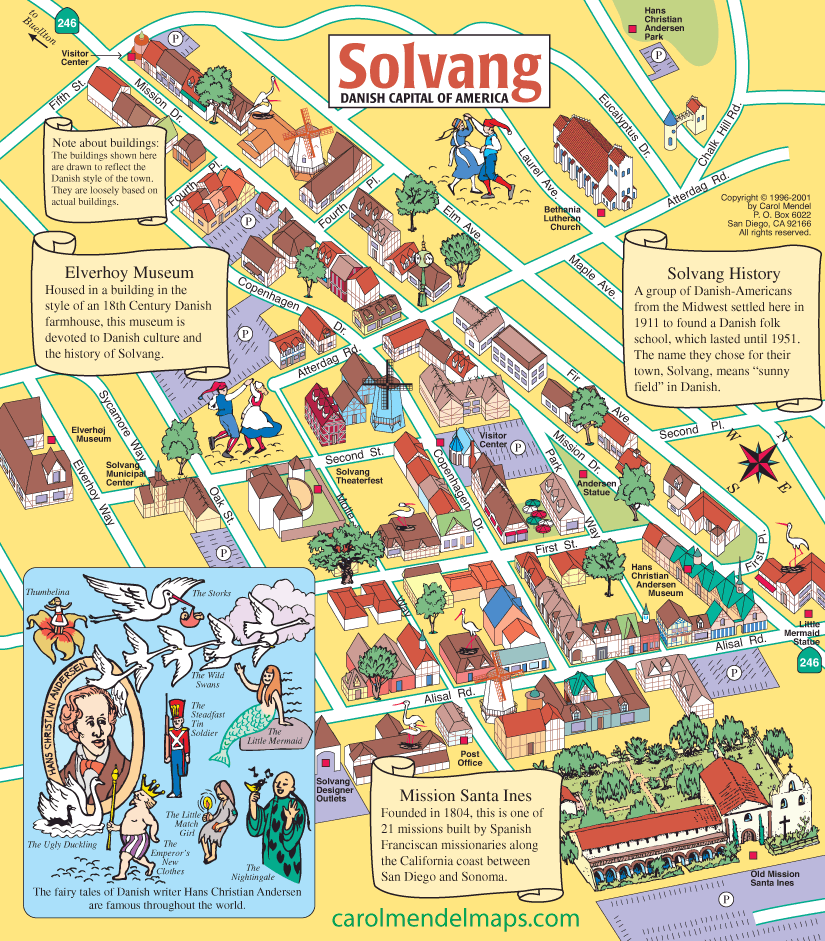 downtown Solvang
Solvang is a small city with a population of about 5,000, located northwest of Santa Barbara, California. Founded in 1911 by a group of Danish-Americans from the Midwest, it retains its Danish heritage.
This map of Solvang provides a bird's-eye view of the heart of Solvang.
Bear in mind that the map shown here reflects the year 2001. Some things have changed in the years since. For example, the building that this map shows as the home of Solvang Designer Outlets by 2023 had long ago become the home of the Solvang Motorcycle Museum.
The products shown below use updated and modified versions of this map.
---
Products based on updated versions of this map
These products are based on a version of this map updated and modified in 2023.
---
Wall Hangings and Tea Towels
Wall hangings and tea towels combine a splash of color with a reminder of a special place.
The wall hangings are 16" x 24", and held by 18" magnetic wall hangers.
These wall hangings and tea towels are printed on linen cotton canvas and sold through Spoonflower.
---
---
---